Suzanne Leatherwood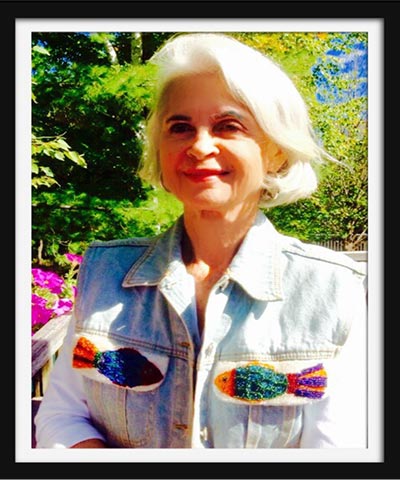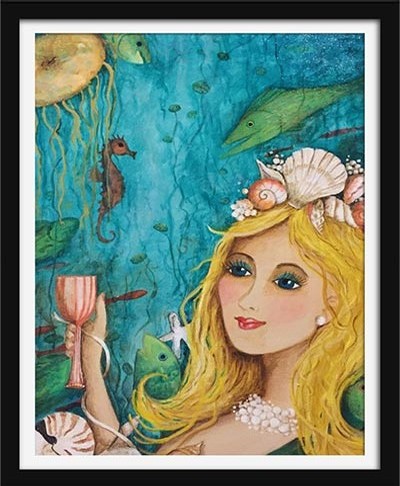 Houston based Suzanne Leatherwood has been exploring her talents as an artist since she was only five years old. Her formal art instruction began when she was ten, and by that time she was already working with various media and techniques. Throughout her life, there has been a demand for her unique creations such as hand crafted handbags, intricate murals, and hand-painted whimsical mosaics. She designed and implemented some of the most notable Christmas holiday-scapes for corporate lobbies all around Houston.
Moving easily between sculpture, drawing, and painting, Suzanne draws inspiration from all aspects of the world around her. In 1994, Suzanne was elected to the board of directors for the Watercolor Art Society - Houston (WASH), where once again she reinvented herself with another challenging medium. Her award-winning paintings grace both gallery walls and homes of many admirers.
We are honored to feature the art of Suzanne Leatherwood on our 2011 Bilancia. Her passion for the ocean and all of its beauty, mystery and wonderment, has inspired her to create this vibrant oil painting of a wine-loving mermaid and her sea life friends. This is the first in a series of collectable labels that celebrates the talent throughout the artistic community of Texas. Each year a percentage of the proceeds from the sale of this wine, limited-edition signed giclées, and the original painting will go to a worthy cause determined by the artist. Suzanne has requested that this year's donation be made to the Texas Women for the Arts nonprofit group benefitting at-risk children through art programs.