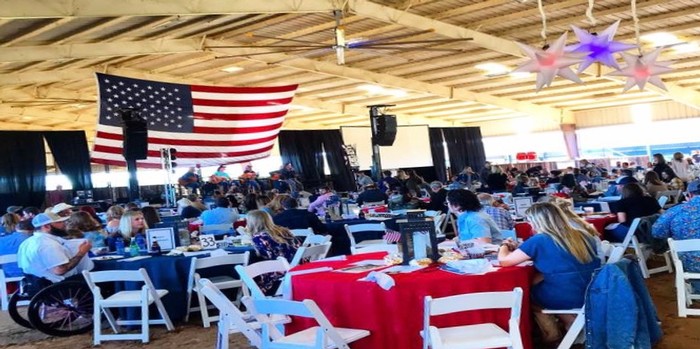 We want to get back in the groove with you, and have a Festa to be remembered. Our favorite local artists are ready to get back to work. We are thrilled to feature Dustin and Friends for an 8 hour concert, May 23rd from 12-8pm.
**Because we have a limited capacity, and will need to have the tables spaced appropriately and organized in advance, we will have to close ticket sales by May 20th.
Wine Club - 10% discount with code "Groove"
General Admission Tickets $25
Access to the Arena plus 1 glass of Pelle Legna wine. General Admission seating
Table of 4 $150
Access to the Arena and Arena Bar 1-7pm
Reserved Table and Seating for 4 People
1 bottle of Pelle Legna Wine
Food by the Grove for 4 people
Table of 6 $225
Access to the Arena and Arena Bar 1-7pm
Reserved Table and Seating for 6 People
1 Bottle of White and 1 Bottle of Red Pelle Legna Wine
Food by The Grove for 6 people
Table of 8 $300
Access to the Arena and Arena Bar 1-7pm
Reserved Table and Seating for 8 People
1 Bottle of White and 1 Bottle of Red Pelle Legna Wine
Food by The Grove for 8 people
Table of 10 $375
Access to the Arena and Arena Bar 1-7pm
Reserved Table and Seating for 10 People
Three Bottles of Pelle Legna Wine
1 White, 1 Rosé, and 1 Red Pelle Legna Wine
Food by The Grove for 10 people
VIP Table for 8-10 $500
Access to the Arena and Arena Bar 12-8pm
Two Extra Hours - 12-1 and 7-8
Reserved Premium Stage Front Table, Seating for 8-10 ppl
3 Bottles of Premium Pelle Legna Wine
Food by The Grove for 8-10 people